Bioremediation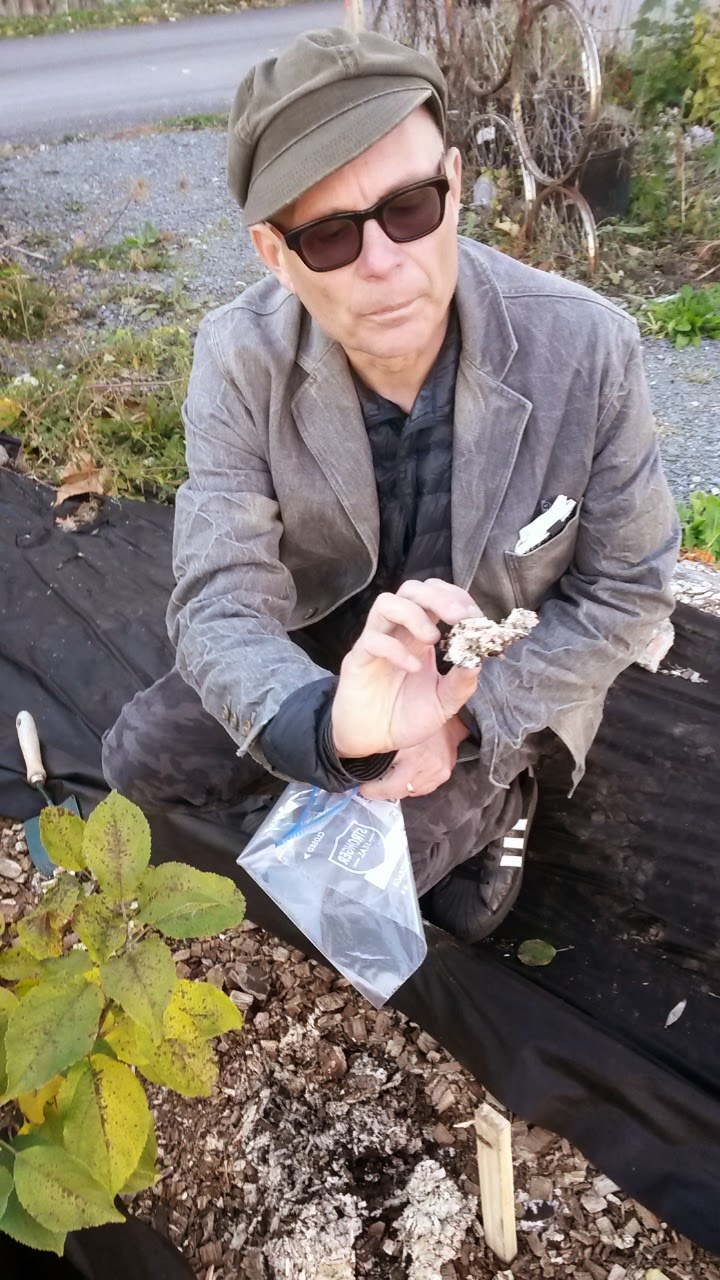 This is an ongoing area of research and I have several long-running projects in play. This work got started in 1988 with my Toronto installation (in collaboration with Janis Bowley) Lead Down the Garden Path, which combined agit prop with a trial of phytoremediation of lead contamined soil using a buckwheat cover crop.
The soil in the vicinity of Garnet Press Gallery on Richmond St. had been heavily contaminated by lead from a nearby battery reprocessing facilities and residents of the neighbourhood were warned by municipal authorities they could no longer grow vegetables in their back yards; a long standing practice in the predominantly working class area. Children in particular are susceptible to the effects of lead poisoning which can manifest itself neurologically in the form of learning disabilities and a propensity toward violent behavior.
To address this grave ecological injustice, I proceeded to test out a protocol of buckwheat as a metal-a accumulating cover crop and to advocate 'horticultural resistance' against the contamination of the neigbourhood.
By the early 1990's I was employing sheet mulching techniques as well as planting Black Locust and various species of bamboo to absorb spot contamination of heavy metals at the Cottonwood Community Gardens. For a detailed account of this, check out my essay in Leila Darwish's excellent Earth Repair. Urban brownfield sites often have very localized levels of contamination and it is important to find these before cultivating food crops. Sometimes phytoremediation or mycorediation can yield impressive results but there are cases where a better strategy is to reserve the most contaminated zones for non-food, metal-sequestering crops like Black locust, which can be fashioned into long lasting objects.
Recently I have been working with the artist Kathy High in Troy, New York employing a number of approaches to a heavily contaminated brownfield site that is being converted into a community garden. For a nicely written account of some of this early work, see this article written by a student intern: http://www.mediasanctuary.org/blog/bioremediation-l-lot